Parking at Port Everglades
Port Everglades Gallery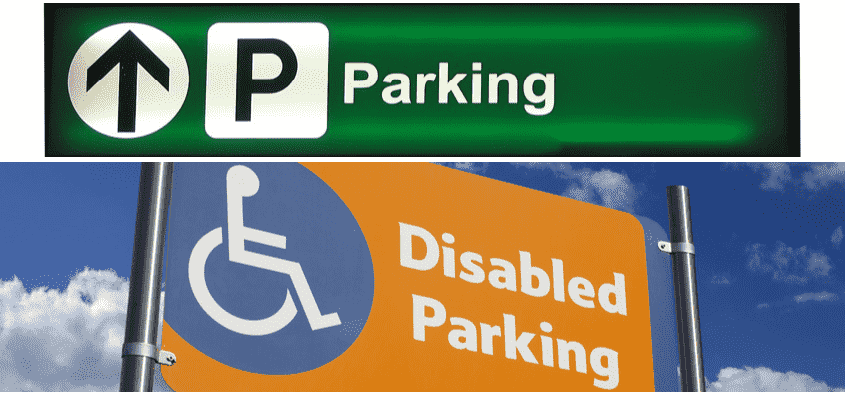 ---
---
Parking at Port Everglades including parking fee
Are you planning on departing from Port Everglades for your next cruise? If so, one of the things you'll need to consider is where to park your vehicle. With several parking options available and varying prices, it can be overwhelming trying to figure out which option works best for you. In this blog post, we'll walk you through everything you need to know about parking at Port Everglades. We will cover handicap parking options, the cost of parking in different areas, and even a secret gem - the cell phone waiting lot! So sit back and read on as we guide you through hassle-free parking at Port Everglades.
Port Everglades Parking prices
Parking Fees: Garages and Parking lots
$15 daily maximum
$19 daily maximum for over-sized vehicles
$3 for 0 -1 hours
$6 for up to 5 hours, and then $1 per hour thereafter up to daily maximum
All daily rates begin when you pull the parking ticket from the machine at the garage or parking lot.
For parking answers, contact SP Plus Parking: 954-468-3680
Off site parking at Port Everglades
Off site parking at Port Everglades is an excellent option for those who are looking to park their vehicles in a safe and secure location while embarking on a cruise. The off-site parking facilities offer peace of mind, as they provide round-the-clock security and surveillance systems that ensure the safety of your vehicle.
These facilities are conveniently located near the port area, which makes it easy for travelers to reach their destination without any hassle.
Off-site parking services offer shuttle buses that take passengers directly to the terminal gates, making it an effortless experience for all involved.
What's more, some of these these lots also provide additional services like car detailing and oil changes during your absence so that you can return to a clean vehicle after your trip.
All in all, opting for off-site parking at Port Everglades provides convenience and ensures stress-free travel from start to finish.
Parking at Port Everglades
Port Everglades offers several parking options for travelers departing from the port. The most convenient option is the official on-site parking lot, which is a short walk from the terminals. This lot has covered and uncovered spaces available at varying prices depending on how long you need to park. There are also off-site parking lots nearby that provide shuttle service to Port Everglades.
If you're looking for an even cheaper option, there's a Park & Ride program offered by Broward County Transit that allows you to park in designated areas and take a bus directly to the port. Additionally, some hotels in the area offer free or discounted parking if you book a room with them before your cruise.
Regardless of which option you choose, it's important to plan ahead and consider factors such as distance from your terminal, cost, and level of security provided by each location. Doing so will ensure smooth sailing as you embark on your next adventure!
Handicap parking in Port Everglades
Port Everglades is committed to providing accessible parking options for all visitors, including those with disabilities. Handicap parking spots are available at every parking garage and lot within the port area. These designated spaces ensure that everyone can access the cruise terminals comfortably.
In order to utilize handicap parking at Port Everglades, visitors must display a valid handicap placard or license plate issued by their state's Department of Motor Vehicles. This allows them to park in designated spaces that are closer to the terminal building entrance points.
The handicapped spots provide ample space for individuals who use mobility devices such as wheelchairs, walkers, or crutches. The lots also feature curb ramps and other accessibility features that make it easier for people with physical disabilities to navigate through the area.
It's important to note that standard vehicle rates apply for handicapped parking at Port Everglades. However, if you have any questions about this service or need assistance getting from your car into the terminal building, staff members are always on hand to help.
Offering free handicapped parking reflects positively on Port Everglades' commitment to inclusivity and accessibility. Visitors can rest assured knowing they will be able to easily reach their destination without worrying about restricted mobility issues while enjoying a seamless embarkation process onto their cruise ship vacation experience!
---
---
Port Everglades is one of the busiest ports in Florida, serving millions of passengers every year. If you're planning a cruise from Port Everglades, one thing to consider in advance is parking options and prices.
There are several parking areas available at Port Everglades, including covered garages and outdoor lots. The prices for each option vary depending on the length of your cruise and whether or not you choose to reserve a space in advance.
If you plan ahead and book online before arriving at the port, you can save up to 50% off regular rates. However, if you prefer to pay when you arrive, keep in mind that credit cards are accepted but cash payments are not.
It's also important to note that parking rates may change based on peak travel seasons or special events happening at the port. So be sure to check with official sources for accurate pricing information before your trip.
While parking fees may add up as an additional expense for your cruise vacation budget, it's worthwhile knowing where different options stand so that you can plan accordingly and ensure peace of mind during your trip!
Cell phone waiting area
Parking at Port Everglades is a breeze with multiple options available to fit your needs. Whether you are looking for long-term or short-term parking, standard or handicap spaces, or even a convenient cell phone waiting area, Port Everglades has got you covered.
The cell phone waiting lot is particularly helpful for those picking up passengers from the port. It allows drivers to wait in their car until they receive a call from their arriving party before heading over to the terminal. This not only saves time circling around the port but also reduces traffic congestion and emissions.
If you are planning on cruising out of Port Everglades soon, be sure to check out all of the parking options available and choose what works best for you. And don't forget about the convenient cell phone waiting area – it could make your pickup experience much smoother!